Though Monzo has seen a share of issues and outages recently the company says the third party marketplace is core to their vision; they also explained it was a key part of their revenue drive and will help to drive down costs per customers in the near future; Monzo have plans to expand product offerings, potentially launch in the US and build out partnerships in the near and mid term future. Source.
Tom Blomfield believes that banks focus too much on their existing financial products such as mortgages, loans and credit cards;...
Monzo CEO Tom Blomfield sat down with Reuters to talk about the progress the digital bank has made and the...
TikTok has fast become one of the most popular apps in the world and is said to be valued at...
UK digital challenger bank, Starling, has raised £60 million led by Merian Global Investors; the funds will be used to...
It has been fascinating to watch both the banks and fintechs react to the coronavirus; many fintechs have created side...
Monzo and Starling Bank saw more than 10,000 customers open accounts through the account switching service in the first few...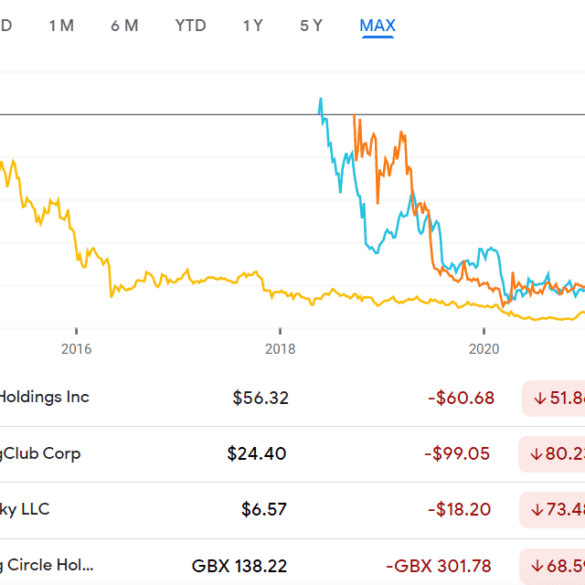 We look in detail at the state of marking recently-private-fintechs to the public market in mid-2021. Multiple industry segments have seen IPOs, direct listings, and SPACs transition fintech darlings into traditional stocks. How is performance doing? Is everything as magnificent and rich as we expected? Have multiples and valuations fallen or held steady? The analysis explores the answers and provides an explanatory framework.
Monzo has received a full banking license from the Bank of England's Prudential Regulation Authority and the Financial Conduct Authority; the licensing follows new fundraising that meets the banking capital requirements; it now plans to launch a current account and a current account overdraft product.  Source