The Great Resignation affected businesses nationwide. In 2022, over 50 million workers quit their jobs in search of better conditions, and employers are now struggling to fill their places.
According to the US Chamber of Commerce, even if every unemployed worker took a job, there would still be over four million vacancies. There are currently 76 workers for every 100 jobs that need to be filled. Financial services are the hardest hit, with only half of the available jobs filled, but other sectors face high rates of turnover.
One-third of unemployed workers are very actively looking for a new job, and 60% lasted three months or less in their most recent employment since 2020. Surveys have found that employees have prioritized their well-being over employment, often quitting due to a lack of work-life balance, development opportunities, and recognition.
"High quit rates coupled with even higher hiring rates shows that workers are leaving their current employer for a new one – often in search of higher pay, more growth opportunities, or a change in industry and culture," stated the US Chamber of Commerce.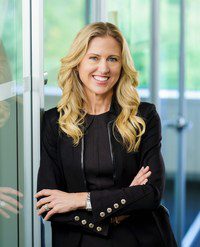 "There's now a competitive pool that crosses industries that didn't really used to exist," said Stacy Greiner, COO of DailyPay. "People are now making choices to take jobs across sectors balancing on other things, like how stressful the job is versus another. There's other variables that are coming into play."
"So employers are now competing with a much larger set of competitors for that. They're seeing benefits as a very critical component to explain their differentiation to prospective employees."
She explained that financial wellness benefits, like earned wage access, had proven to be a key factor in resolving employee retention amongst DailyPay's clients.
RELATED: Report reveals disproportionate financial health decline over location and ethnicity
Financial Wellness Can Lead To Employee Retention
Financial stress levels are at record highs, exacerbated by challenging economic conditions. Over half of US adults have said they feel more stressed about their finances since the pandemic, and total household debt reached over $17 trillion in Q2 2023. This stress can impact productivity, job satisfaction, and absenteeism.
The conditions, hitting a workforce that is already weighing up new variables when choosing a job, can be destructive to employee retention. According to Financial Health Network surveys, high financial stress is closely linked to employment conditions and can cause workers to be distracted from their work. Financial education and benefits were seen to greatly improve conditions, allowing employees to feel more confident about their personal finances.
According to surveys conducted by DailyPay, clients' implementation of earned wage access as a financial wellness benefit allowed 67% of their employees to feel less stressed about finances. Employees were more productive and motivated to take extra shifts. Clients also reported higher rates of tenure and retention.
"We see actually DailyPay users are working to 10% more hours than non-DailyPay users because they can see how much they've earned," said Greiner. "It's not only an ability to manage their cash flow, but also it's an incentive to achieve things….just by having that access and control, they're motivated."