Earned Wage Access (EWA) has been creeping up on the sidelines, and although it is relatively nascent, it has caught the attention of consumers and investors alike.
Touted for improving employee access to earned wages, it has reduced the need for expensive payday loans.
"Earned wage access provides a needed and affordable alternative to high-cost credit and debt options in the marketplace," said Gerron Levi, SVP, Head of Government Affairs at the American Fintech Council (AFC) in her testimony before the Nevada Assembly Committee on Commerce and Labor.
According to a survey conducted by an AFC member, access to EWA increases employee motivation, reducing turnover and increasing productivity. It also helped consumers avoid and replace more expensive financial strategies, saving users between approximately $600 and $900 per year.
However, as with many innovations not yet bound by specific regulations, some entities have grown by taking advantage of consumers in vulnerable positions. Opaque and unclear fee terms have caused some consumers to pay fees close to those of payday loans.
RELATED: Transparency 'critical' to earned wage access space
Oversight is needed, and finally, regulators are stepping up.
Nevada is at the epicenter of this movement, presenting a bill to regulate EWA last week. The bill, sponsored by Nevada State Senators Nicole Cannizzaro and Roberta Lange, aims to ensure transparency in the sector. It also sets out safeguards and standards for compliance to protect users in Nevada.
Proposed recognition as a non-credit service
In an open letter, the AFC urged Nevada Governor Joe Lombardo to sign the bill (SB290).
"SB290 clarifies that EWA is not a loan or credit product," stated the letter. It applauded the bill's recognition of EWA as a non-credit product, exempting it from many requirements that could damage the tool's effectiveness.
"Unlike credit, EWA requires no credit checks, incurs no late fees or penalties, is non-recourse, and does not impact a user's credit score," read the letter. "The transaction amount is later deducted from the employee's paycheck or debited from an employee's account. Unlike a lender, EWA providers cannot pursue collections of EWA payments if they are not reimbursed. Users are also not reported to credit bureaus."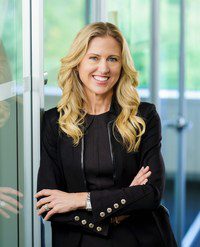 The differentiation is significant. EWA is often most powerful for vulnerable consumers who may not have access to traditional credit options. The alternative can be expensive PayDay Loans or, as in the case of some users of BNPL, loan sharks and other informal lending options.
"We are literally on a mission to put payday lenders out of business," said Stacy Greiner, Chief Operating Officer at DailyPay, one of the leading providers of EWA.
"We've done third-party research, where 81% of DailyPay users have said they have completely stopped using a payday loan. Another 15% have reduced their use of payday loans. So together, that's 95% of the population (of DailyPay users). Nine out of 10 people have credited DailyPay for their ability to stop or reduce their usage of daily payday loans."
The proposed bill is well received
The announcement of Nevada's bill has received positive feedback from entities already established in the EWA sector.
DailyPay CEO Kevin Coop said, "This law includes strong, first-in-the-nation consumer protections for Nevada's earned wage access consumers. It allows DailyPay to advance its mission to empower American workers to improve their financial health by avoiding expensive and predatory financial products and strategies."
PayActiv, another leader in the U.S. EWA sector, also appreciated the bill. "Nevada's bill sets a high standard for EWA regulation and would be the first bill signed in the country," said Molly Jones, Vice President of Government Affairs at Payactiv.
"It creates several strong consumer protections that do not exist today, including protections for models that cause overdrafts, numerous safeguards not contemplated in existing credit laws, and numerous limits on fees."
The AFC felt the bill was needed for users in Nevada to take advantage of the innovation's benefits fully.
"SB290 will allow workers to voluntarily access wages that they've already earned on their schedule and is a safe financial innovation that the people of the state of Nevada deserve," concluded AFC's letter to Governor Lombardo.