Buy Now Pay Later companies continue to grow in Mexico on the heels of strong e-commerce trends, even as higher interest rates and risks of a recession cast a shadow over the broad economy.
Quite the contrary, in Mexico, the BNPL market is getting increasingly crowded. Several fintech competitors now vie to offer loans to the underbanked. Last year, Mexican fintech Nelo secured a $100 million credit line to expand loans. Kueski has already hit the 10 million loan threshold and is widely developing the BNPL tool in e-commerce. Klarna, the Swedish BNPL unicorn, has launched in Mexico.
"We are seeing very good growth in all of our business lines despite interest rates, inflation, and the macroeconomic environment," Fausto Ibarra, Chief Product Officer at Kueski, told Fintech Nexus. "This wave of e-commerce adoption continues to grow regardless of what's happening in the macro environment."
In Mexico, e-commerce reached $27 billion last year, according to data from the country's e-commerce association. It is expected that BNPL will continue to grow hand in hand with the evolution of online sales.
"BNPL is a great tool to promote financial inclusion," says Ibarra, who argues many of its 1.8 million clients resort to Kueski for their first online purchase. "The unbanked population, which in Mexico reaches 60%, needs a product like BNPL to trade online. The opportunities are enormous."
BNPL could still grow despite macro
Local BNPL contester Aplazo argues that a potential economic downturn could still bode well for the model. Aplazo started in 2020 during the pandemic. It now reports over 6,000 physical merchants in the country where users can pay using the tool.
"Now more than ever, BNPL has become of high value and importance for both merchants and consumers due to the economic context we live in," Alexander Wieland, Co-Founder at Aplazo, told Fintech Nexus. "With high inflation, people increasingly seek alternatives to finance day-to-day purchases."
Several fintech products were warmly received by the public in Mexico. There, roughly 80% of the population has no credit card. In the case of e-commerce, the ability to pay in installments can be decisive in making a purchase.
"BNPL helps businesses reach more customers while it gives consumers access to products they might not otherwise have," said Kueski's Ibarra.
BNPL fintechs in Mexico adjust risk models
Growth in BNPL in Latin America comes as the lending model faces questions in the United States, given the default risks. In Mexico, providers such as Zip have emerged and left the country shortly after. During the year's second half, fintech companies, particularly BNPL, suffered sharp cuts in market valuation.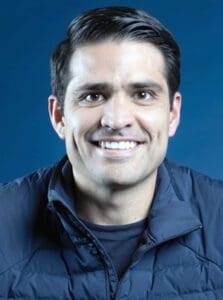 But in Mexico, room to catch up in e-commerce appears to provide growth avenues for these providers.
Still, many have adjusted risk models in the face of a looming recession.
"When the macro situation is not so good, the loan amounts are reduced so we can maintain stability in the repayment rate," Ibarra said.
Many of BNPL fintech's customers have no credit history. The Mexican market, too, is highly informal, where many earn their income in cash.
"The challenge still lies in helping merchants transition to the digital world, as in convincing Mexican consumers to abandon cash," he said.